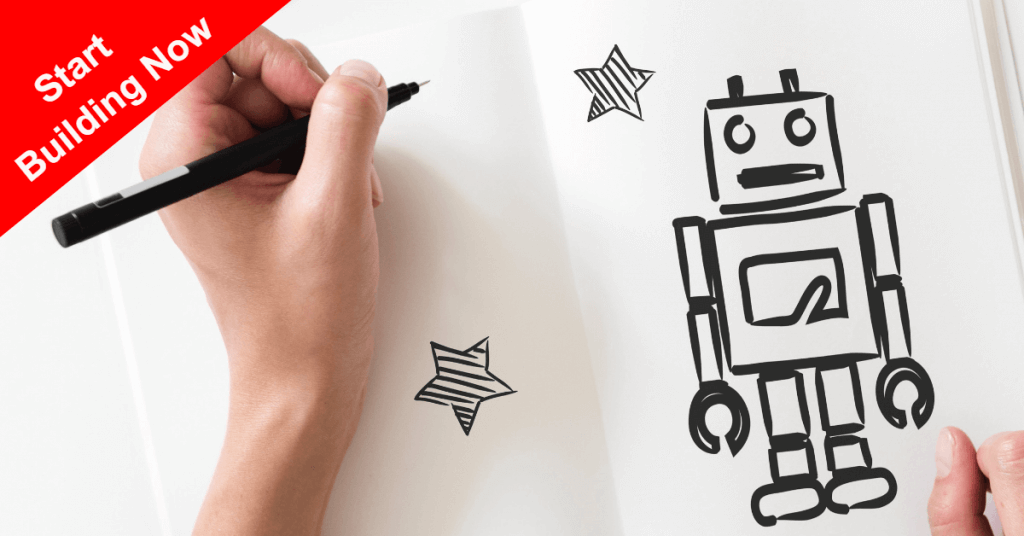 We know that building your first robot is challenging so we're here to help guide anyone with enough curiosity to try.
---

Are you searching for the best robot kits because you want a cool hobby?
Or maybe you're here today looking for a robot gift idea?
Hey, we're always excited about helping curious guests find a robot project that gives them a place to start learning…
We've helped lots of beginners get started with the basics and you'll be happy too when you've finished building your first robot that walks, talks, and dances…
These Robot Kits Make Great STEM Projects…
Fun Facts:
First, did you know that many of the available kits include Adruino computers so you can write custom applications to run your mechanical friend?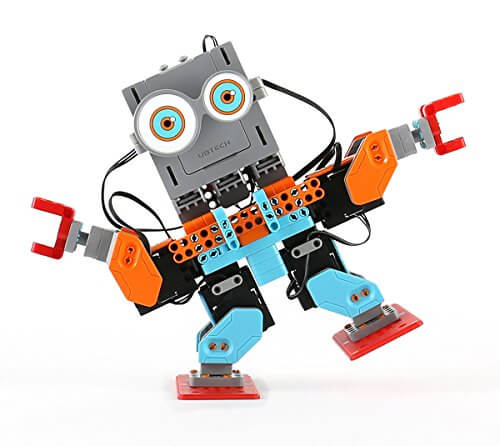 And second, that some of the kits include remote control software that you can install on your smartphone or a tablet?
So whether you code your own software or download the App, you're in control and you'll have your robot following commands in no time…
Beginner Robot Kits for Adults and Kids
We think the best robots for beginners are those that speak, read, dance, and play games.
A couple of favorites are Jimu the Robot and Cozmo a.k.a. Cosmo the Robot because they're versatile enough for all ages of kids and adults to learn how to build, program, and develop your robotic companion with artificial intelligence.
But that's only two out of dozens of kits and projects you can review in our BOTR learning center.
---
Featured: Most Popular Robot Project for Beginners
The Elegoo EL-KIT-012 UNO Project Smart Robot Car Kit is the most popular robot project we feature on BOTR.
This kit has it all. Ardunio, coding, motors, lights, cameras, remote control and more…
The UNO Kit makes the perfect starter project for kids or adults who want to build their first robot. Read more about this project…
---
On BOTR we cover everything you want to learn about robots.
We're glad you're here today.
Our plan for BOTR is to be your favorite robot community where you can learn important skills and news about this innovative industry.
Now, let's get to the real fun and check out the best robot toys for your projects.
The future has arrived right on time!
Find out more about BOTR or send us your comments and feedback!

Please Share and Bookmark this website!